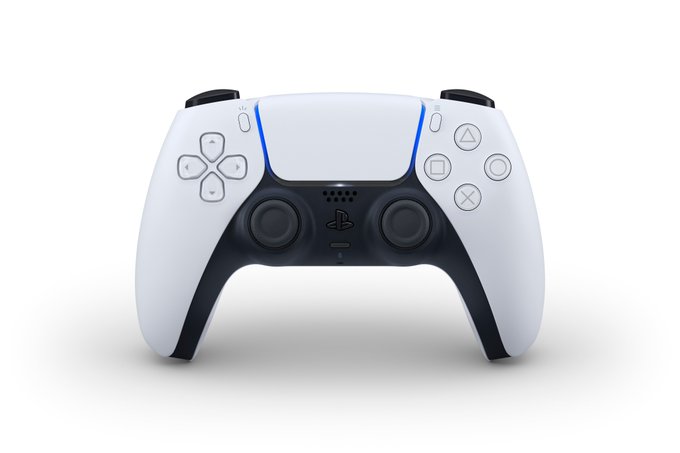 Playstation gave us an absolutely HUGE reveal today, as we finally get a look at the new controller for Sony's next home console, the PS5. Set to release Holiday 2020, later this year.
Honestly, I really like the new controllers design. And I can't wait to see what other colors they come out with. (Please give us an orange/purple varient)
There's a lot more info regarding the new controller over on the PS Blog  if your interested in giving that a read.
But with today's reveal of the controller, then the design of the system itself shouldn't be that far behind. And so are the games along with it.
So what do you guys think of Playstation's new DualSense controller for the PS5? Be sure to let me know in the comments below!
And that's about all I got for now, so stay tuned for more video gaming news coming to you at the speed of sound. Don't forget to Like, Comment, Subscribe, Share or Follow for more videos & articles, as I've got more on the way. Until then you can catch me over at these places,
My YouTube Channel:
https://www.youtube.com/channel/UCK8rkBGwt6BvaV3HkQ2cxdg
Backup YouTube Channel:
https://www.youtube.com/channel/UCtY8z6l9Rhmhrr3V3FPPHeA
Facebook:
https://www.facebook.com/BlueknightV2.0Channel/
Sonic Stadium:
https://board.sonicstadium.org/profile/43022-blueknight-v20/
Patreon:
https://www.patreon.com/Blueknightv2
Become a patron for as little as $1 per month can help this site and channel become a next level source for video gaming news
Twitter:
Reddit:
https://www.reddit.com/user/Blueknight_V2