The time has come to discuss the final CTR:NF GP before their gone for good. But enough of the sad stuff, let's move onto the here & now with what was just revealed for this month's GP.
And boy did they pull out all the stops for this one as it looks awesome with everything going on at once! As this track sits on Oxide's home planet, Gasmoxia. Which is our 1st ever full look at what his planet actually looks like. Well, outside of Crash Bash anyways. Featuring 2-space battling restaurants throughout.
The GP will begin tomorrow, February 20th. Like always, the new GP will begin at 7AM Pacific Time & 10 AM EST.

Now let's take a look at what the roadmap has to offer. Starting off is the Nitro Gauge, with Fake Emporer Velo, as the star of this GP, he's unlockable in the Bronze Tier along with a new kart. King Chicken's Legendary skin is unlocked in the Silver Tier while Fake Velo's Legendary skin & another kart are unlockable in the gold tier.

I just want to say that Fake Velo looks just as gruesome & menacing as before, but overall looks better than he ever has. Therefore the entire Nitro Kart cast is now complete!
Time for the Pit Stop items and they include Legendary Skins, still no Geary skin. All of which are space themed skins centered around..well space themed media for; The Nitro Squad, Tawna, King Chicken, Koala Kong, Nitros Brio, Fake Velo & Spyro. I'm not too much of a fan of this one compared to the Winter Guardian skin though.
Also there will be 2-more additional championship decals in addition to the usual championship kart by earning your way to the Top 5% in the Leaderboards. However, to obtain these, you must finish all of Oxide's Time Trials & a new set of Time Trials called "Velo Time Trials". These are Not the same as the Developer time trials we heard about last week. As those will go into effect shortly after this GP is over.
Other than skins, we'll be getting the highly requested Velo Chopper kart from CNK & a new set of wheels called Atomic Wheels in the Pit Stop as well.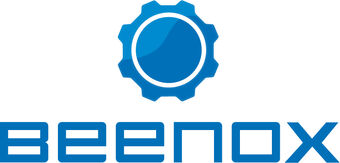 I mean, there's not much else to say. Unless Beenox is reading this, and if you are. I just want to say, Thank You for all the incredible amount of effort & care that you guys have put into this game to make it the very best experience possible, while creating something that's more than just a remake & for listening to the fans. Thank you so much & I look forward to seeing the post GP content & I wish you guys luck on future projects.
So what do you guys think of this? Excited for the GP? Be sure to let me know in the comments below!
And that's about all I got for now, so stay tuned for more video gaming news coming to you at the speed of sound. Don't forget to Like, Comment, Subscribe, Share or Follow for more videos & articles, as I've got more on the way. Until then you can catch me over at these places,
My YouTube Channel:
https://www.youtube.com/channel/UCK8rkBGwt6BvaV3HkQ2cxdg
Backup YouTube Channel:
https://www.youtube.com/channel/UCtY8z6l9Rhmhrr3V3FPPHeA
Facebook:
https://www.facebook.com/BlueknightV2.0Channel/
Sonic Stadium:
https://board.sonicstadium.org/profile/43022-blueknight-v20/
Patreon:
https://www.patreon.com/Blueknightv2
Become a patron for as little as $1 per month can help this site and channel become a next level source for video gaming news
Twitter:
Reddit: