Here we go! The new Rustland Grand Prix for Crash Team Racing Nitro Fueled has been revealed! MegaMix Mania!
Of course MegaMix looks far better than he did before in The Huge Adventure. With his voice being both Tiny's & Cortex's. Like 2-minds being against each other.
Skins include (all called Rustland);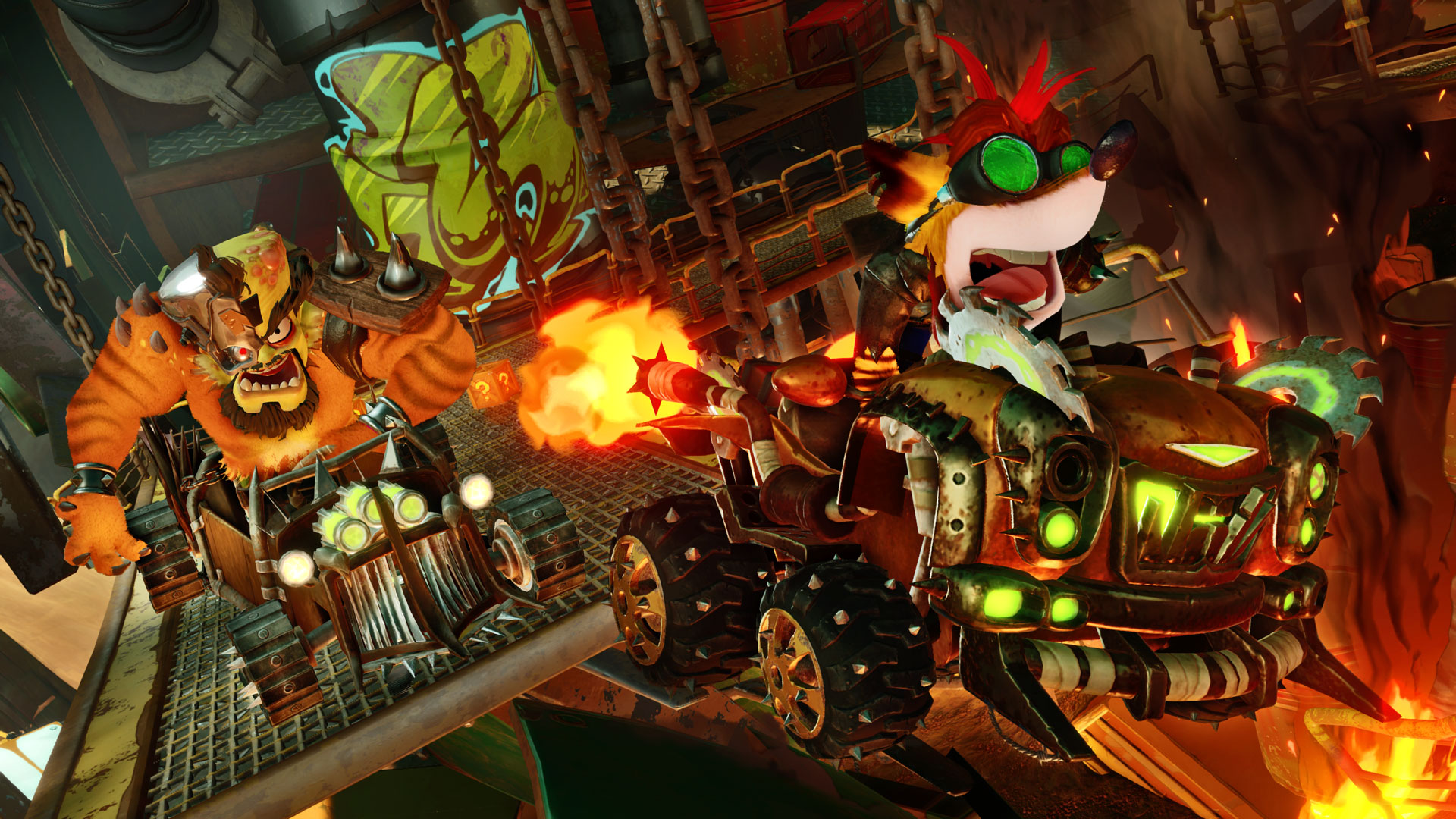 Crash
Coco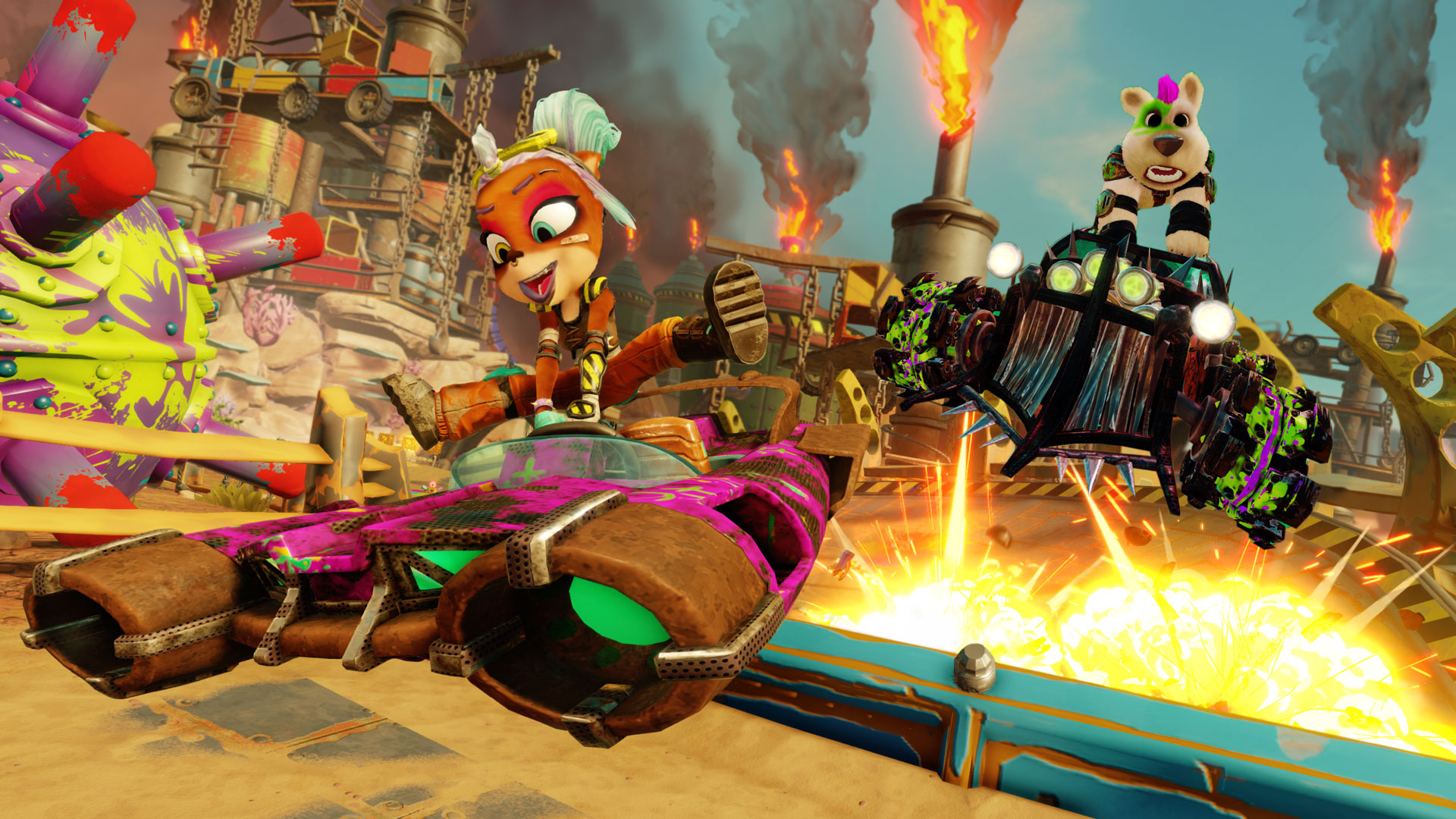 Cortex
Dingodile
Robotic Megamix
Nina
N-Gin
Pura
Polar
Tiny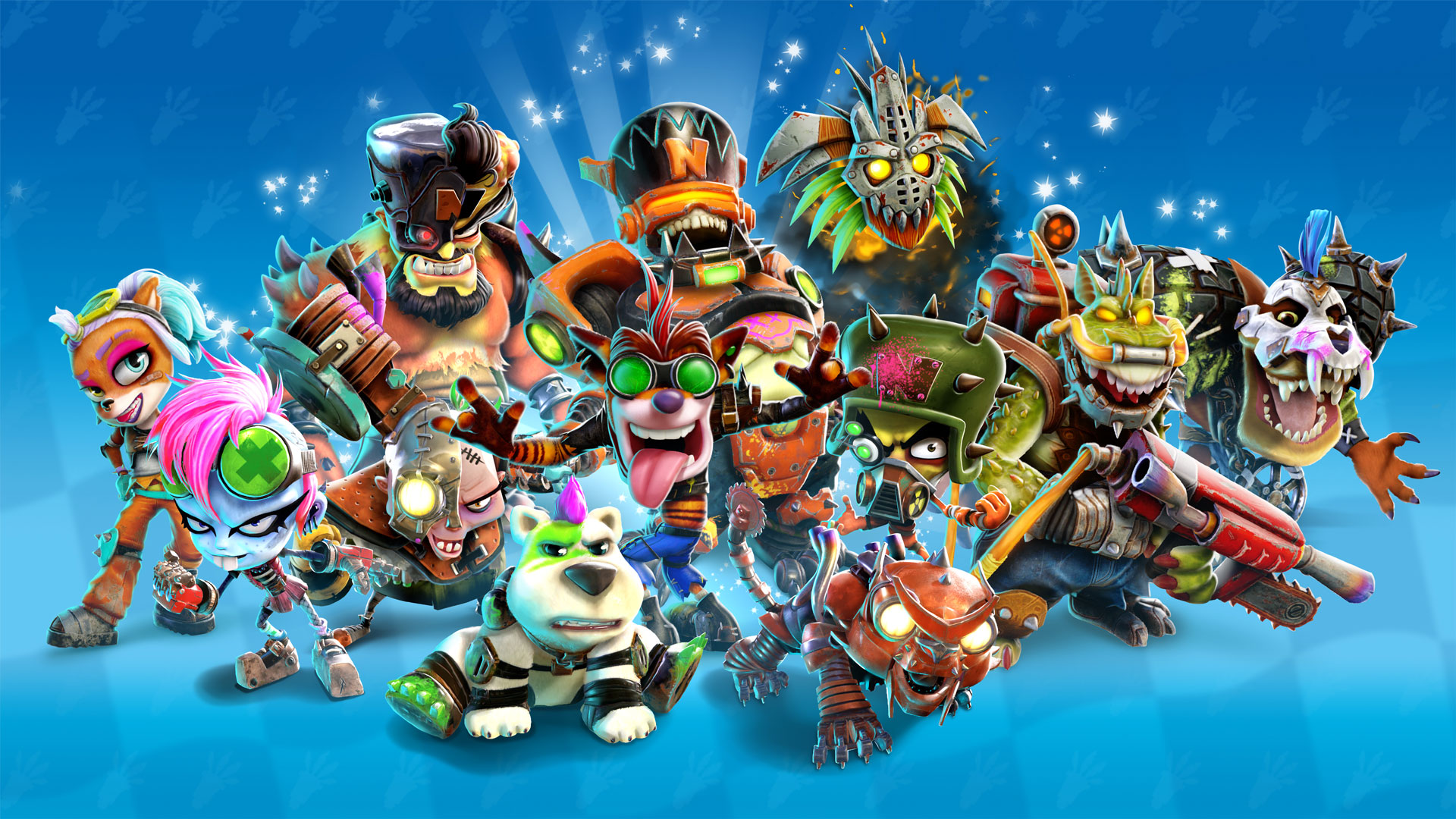 Chick & Stew get new skins in the trailer as well, but aren't listed anywhere. And there just absolutely terrifying, mutant zombie looking chickens. Definite nightmare fuel.
The track itself is actually a post-apocalyptic version of Roo's Tubes, where the ocean is dried up, leaving behind a dry canyon environment with remains of the underwater tubes. Basically a deserted wasteland.
N=Gin's battleship from Crash Twinsanity is here as well! Being a Twinsanity fan this was really nice to see. Speaking of Twinsanity, Rusty Walrus makes 2-cameo appearances in this GP. 1-time as graphity & an imprint of him inside the ship. Absolutely clever & funny easter egg.
Strange thing that was found was that Chick & Stew were in the same kart at one point.
This hasn't happened before in CTR so why now? Perhaps CTTR gameplay representation? Who knows.
So what do you guys think about this? Excited to experience Rustland? Be sure to let me know in the comments below!
And that's about all I got for now, so stay tuned for more video gaming news coming to you at the speed of sound. Don't forget to Like, Comment, Subscribe, Share or Follow for more videos & articles, as I've got more on the way. Until then you can catch me over at these places,
My YouTube Channel:
https://www.youtube.com/channel/UCK8rkBGwt6BvaV3HkQ2cxdg
Facebook:
https://www.facebook.com/BlueknightV2.0Channel/
Sonic Stadium:
https://board.sonicstadium.org/profile/43022-blueknight-v20/
Patreon:
https://www.patreon.com/Blueknightv2
Become a patron for as little as $1 per month can help this site and channel become a next level source for video gaming news
Twitter:
Reddit: