So video game movies haven't exactly had the best reputation since their introduction. But can Sonic break away from this pattern?
So if you've kept up with the Sonic Movie at all, especially when that 1st trailer released. Then you more than likely heard about "the video game movie curse".
Now for those who are unfamiliar with that term and don't know what it means, I'll put it simply. The video game movie curse is when a film based on a video game franchise fails to earn back it's budget at the box office & doesn't exactly get good scores. Basically a flop.
We'll use Ratchet & Clank as an example, the film had a budget of $20-million & only earned back $14.4-million. While receiving a Metacritic score of 29/100. As a fan of Ratchet & Clank, it really hurt seeing those numbers.
So my question is "Will this affect the Sonic Movie?" Well, aside from the obvious fact that this is a a video game movie. I believe that Sonic's already been indirectly affected by this. Meaning the redesign, just imagine if that happened and we didn't get the new redesign, then the film would be another in the line of this "curse".
But I'm also referring to the release. Back in 2013, Sony had acquired the rights to make a Sonic Movie which they announced in 2014. In 2016, we learned that it would release in 2018. Then in late 2017, we found out that Paramount Pictures had acquired the film rights for Sonic after Sony put the film in turnaround.
February 2018 came around & the November 2019 release date was revealed. The 1st trailer released in April 2019 with many fans worst fears about the design coming true.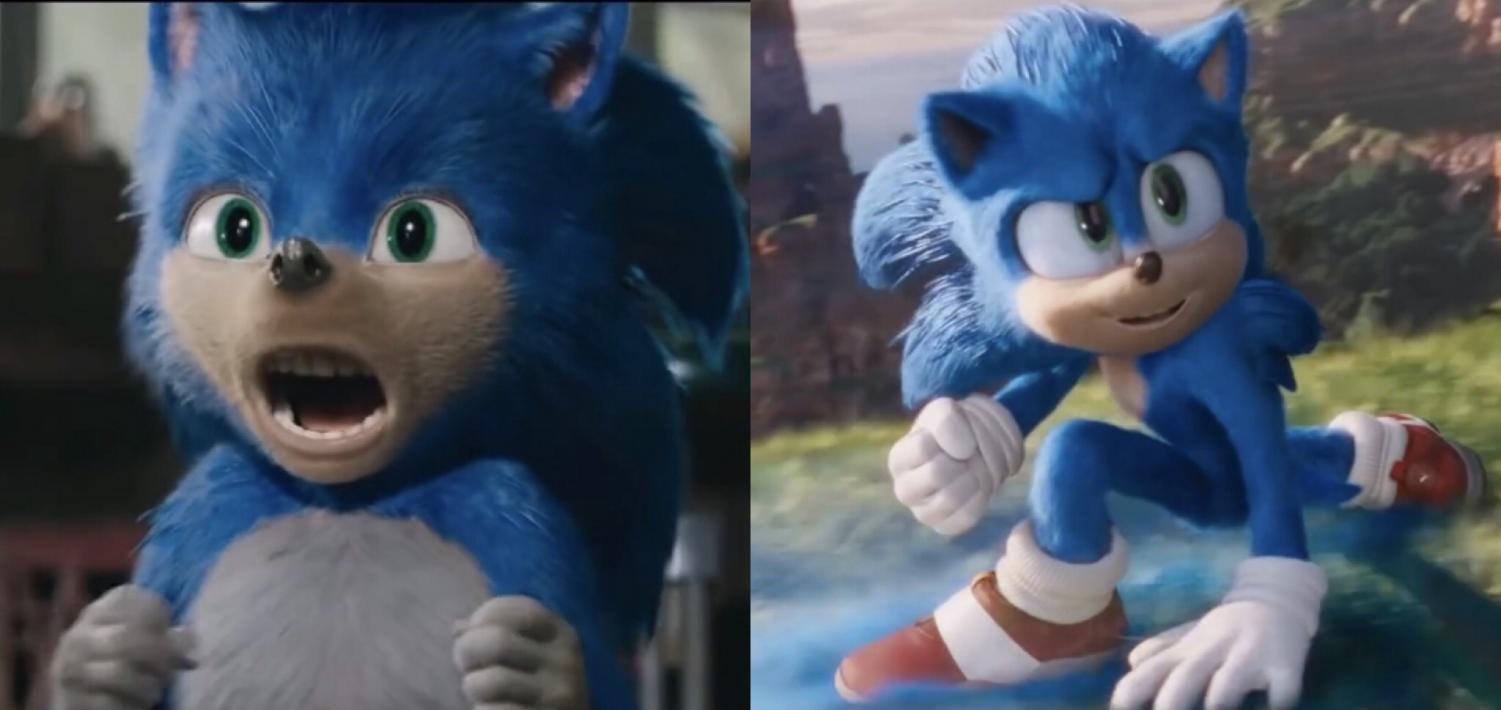 After that internet breaking incident, they pushed the film to February 2020 (next month) to redesign Sonic. Meaning, it will have been 6-years from the announcement to the release.
And this is something known as "Development Heck" (I know what it's actually called, but won't say it).
During this period it becomes very difficult just to get the project off the ground. Some films like Jurassic World took nearly a decade to even get done from start to finish. And this seems to be spreading to the video game movie genre, which just adds salt to the wound of "the video game movie curse". Not just Sonic, as Playstation currently has 2-IP's going through this same cycle; Sly Cooper & Uncharted.
The Sly Cooper Movie was announced back in 2014, same as Sonic. It had a release date for 2016, well 2016 came around & nothing happened. Following year 2017, the TV show was announced in the wake R&C's box office performance (which affected a planned Jak & Daxter film after Sly's). 2018 the release date gets leaked for 2019. 2019 came & again, nothing happened. Even after Playstation Productions was announced, Sly was Not mentioned although it was likely transferred to them. Yet, we're still waiting!
Then there's the Uncharted film, which so far has had it way worse than either Sonic or Sly. As the film was announced way back in 2009 and has since lost 6 or 7 Directors as of December 2019. With it originally planned to release this year, although that doesn't look to be likely anymore.
While on the subject, Spyro was going to get a film in 2009 or 2010 for The Legend of Spyro Trilogy. But this film was ultimately cancelled by Activision themselves so they can take the series in another direction, being Skylanders.
But despite Sonic's new redesign, which broke the internet for the 2nd time in 2019. Some think that the redesign alone won't save this film from "the video game movie curse". Maybe, it's possible.
But take this into consideration, Sonic Not only broke the internet twice in 2019, he went & broke it a 3rd time with the recent Japanese trailer.
Which managed to compete with a recently trending Star Wars topic!
Think about that for a moment, Star Wars is HUGE! When it's trending on social media, it's hard for anything to really top it. But Sonic managed to! When was the last time Sonic was able to rival Star Wars with anything?
So with Sonic getting all that attention, all 3-times! It's hard to see how the film won't succeed. Likely earning well over it's budget of $95-Million. On top of this, since 2018 video game films have been performing much better than they ever have with improved box office numbers that far surpass their budgets, improved scores & just being better.
With this, I can say with some certainty, that the "video game movie curse" is slowly & finally fading away. And this is especially good news for everyone's favorite Blue Blur! All that's left is for Sonic to continue this pattern, or better yet, exceed it!
We won't have to wait much longer to find out though, as Sonic's film is set to release next month! And I absolutely can't wait to see this film after waiting for so long!
So what do you guys think about this? Be sure to let me know in the comments below!
And that's about all I got for now, so stay tuned for more video gaming news coming to you at the speed of sound. Don't forget to Like, Comment, Subscribe, Share or Follow for more videos & articles, as I've got more on the way. Until then you can catch me over at these places,
My YouTube Channel:
https://www.youtube.com/channel/UCK8rkBGwt6BvaV3HkQ2cxdg
Facebook:
https://www.facebook.com/BlueknightV2.0Channel/
Sonic Stadium:
https://board.sonicstadium.org/profile/43022-blueknight-v20/
Patreon:
https://www.patreon.com/Blueknightv2
Become a patron for as little as $1 per month can help this site and channel become a next level source for video gaming news
Twitter:
Reddit: