So, there just seems to be a lack in both news & marketing for Spongebob Rehydrated. In summary, here's we had so far;
June: Game announced, details & images given
August: Pre-Alpha Demo gameplay arrives at Gamescom, new details in interviews
October: 20+ new screenshots, 2-pieces of concept art & the Collector's Edition reveals
Aaand that's pretty much it. That's actually the last we heard about it. So for this reason, I have to simply ask "Why?"
Why is there so little marketing for what is Not only a remake of sorts for what's considered Spongebob's best game from the fanbase. But also Spongebob's grand return to the world of gaming in general.
Now this could be for a number of reasons like it's Not very far in development or that we'll see more much closer to release. And these are all valid points, I understand.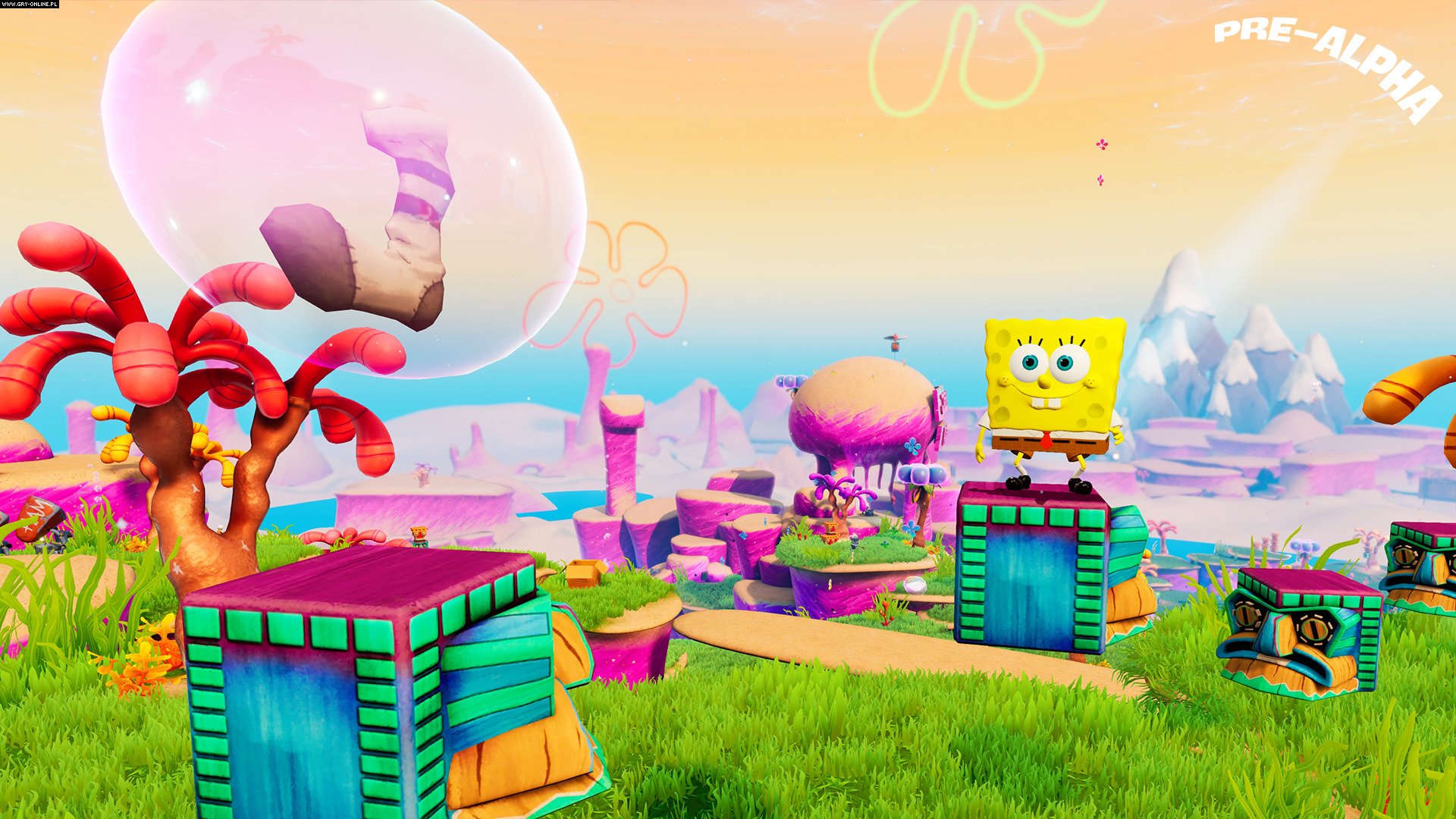 For instance, the Jellyfish Fields level that we've seen in-game (which is basically that we've seen in-game) was pre-alpha. While the newer screenshots appear to be on a different build after listening to & applying fan feedback. Just like how Vicarious Visions, Toys For Bob & Beenox handled Crash Bandicoot & Spyro The Dragon.
Speaking of Crash & Spyro, before the respective trilogies launched (6-7 months after reveal). We were getting new, tiny pieces of gameplay footage on almost a weekly basis. To keep interest going before they launched.
Of course, this is Not Activision we're talking about. It's THQ Nordic.
But Rehydrated's marketing seems more like MediEvil PS4's marketing. Which wasn't exactly handled that well by Playstation until about a month before the game launched. Basically this can be called "last minute marketing", where Playstation basically kicked the marketing for MediEvil into overdrive by featuring the game in September's State of Play. Which is also where the MediEvil: Short Lived demo was revealed, believe me, it was Short!
Again, this is Not Playstation we're discussing. It's THQ Nordic.
Spongebob Rehydrated is set to release sometime in 2020 (rumor has it it'll be August, grain of salt) which gives the game plenty of time for both marketing & development.
THQ Nordic is also working on another remake that's set to release next year as well. Destroy All Human's (which runs on Unreal Engine 4 like Spongebob). This game was announced at basically the same time that Spongebob was. Only difference is it has an actual release window instead of just the year. Which is Q1-Q2 (January -June) 2020.
That's roughly 6-months to do any marketing for the game. To my knowledge, it hasn't received any since August during Gamescom 2019. Yet, it's planned to release on the PS4, PC, Xbox One &……Google Stadia. Yikes!
Now , I'm Not trying to sound nitpicky about how THQ Nordic is marketing their games, I'm Not! Okay. THQ Nordic & Purple Lamp Studios are working on a remake of quite possibly the best Spongebob game ever made. Their taking their time on it to ensure that it's the very best it can possibly be! All while listening to & applying fan feedback so that the experience is just right.
I guess what I'm trying to say is, that THQ Nordic should at least show a bit more, more often. I'm Not expecting a full, fledged trailer yet. As that'll most likely be for E3 2020.
But just something to keep interest going for the game. It can literally be 20-second gameplay clips every couple of weeks. Similar to what Activision did for Crash & Spyro. That's how they kept the interest going.
Unlike with MediEvil PS4, which like I mentioned earlier, started major advertising in the final weeks before launch. Resulting in comments from fans having Not even known that it was even being remade beforehand. Therefore, a little bit forgotten.
Honestly though, I don't think Spongebob will go the MediEvil route, but also Not quite the Crash & Spyro route. One things for certain, we'll definitely see a whole lot more the closer we get to release. That's 100% certain.
So what do you guys think about this? Be sure to let me know in the comments below!
And that's about all I got for now, so stay tuned for more video gaming news coming to you at the speed of sound. Don't forget to Like, Comment, Subscribe, Share or Follow for more videos & articles, as I've got more on the way. Until then you can catch me over at these places,
My YouTube Channel:
https://www.youtube.com/channel/UCK8rkBGwt6BvaV3HkQ2cxdg
Facebook:
https://www.facebook.com/BlueknightV2.0Channel/
Sonic Stadium:
https://board.sonicstadium.org/profile/43022-blueknight-v20/
Patreon:
https://www.patreon.com/Blueknightv2
Become a patron for as little as $1 per month can help this site and channel become a next level source for video gaming news
Twitter:
Reddit: