Some brand new datamine finds for next months Crash Team Racing Nitro Fueled's Grand Prix, Winter Festival, have been found in the games recent update for Neon Circus. And with it, we Not only see some very interesting content next month. But possibly the future of CTR itself well into 2020.
1st, let's discuss the datamine finds (by BetaM) for next months Grand Prix. Starting with the new characters & skins. And they include;
Chick & Stew

Rilla Roo (who cameo'd in the Neon Circus GP)
Yaya Panda (this will be her 1st ever appearance on a console based Crash game, as she only ever appeared in the mobile Crash racing games)
and a new character called Hasty. Now who is Hasty? Well, their likely to be the new moose character on the GP banner. However, this character also resembles the appearance of a cut character from the OG CTR, Fasty.
If true, then this means that Fasty will be the 2nd cut character to ever make an appearance in CTR:NF or even the series as a whole. The 1st being Twinsanity's Dark Coco, although as a skin for normal Coco.
Now onto the new character skins for the Winter Festival GP. They are;
Pajama Baby Crash & Coco (above image is for the latter)
Elf Coco
Reindeer Crash (give Crash a red nose because why not?)
a Mystery Legendary Skin for Hasty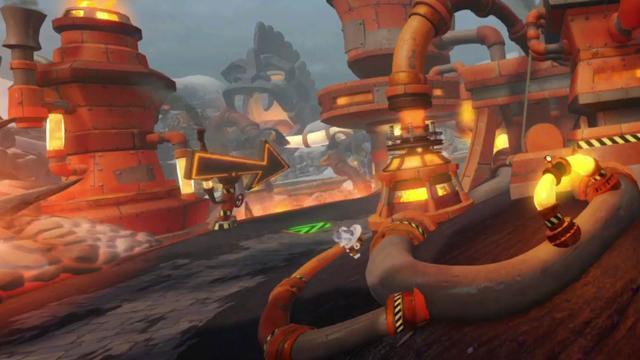 Eskimo Nash (I expect that it'll probably be based on one of the Eskimo sharks from CTR:NF's Meteor Gorge)
Mystery Papu (I mean come on, this ones obviously going to be a Santa Papu skin, for obvious reasons)
Ugly Sweater Polar
Mama Tawna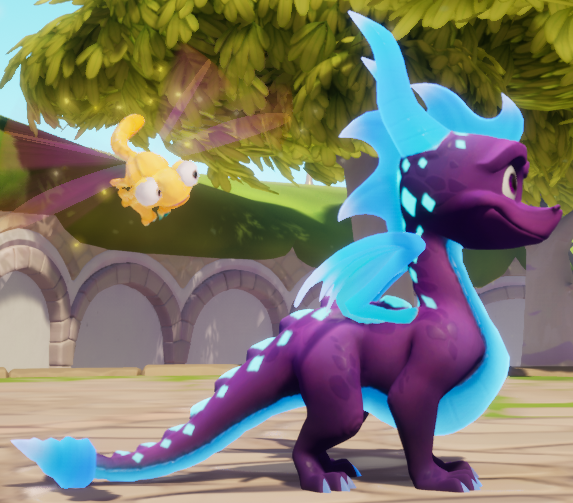 & Winter Spyro. Wait!? We already have Ice breath Spyro, so…I'm very curious about this one.
As usual, there'll be 3-new karts for this GP.
The Nitro Sleigh, official name
While the other 2 BetaM believes are called Sugar Crush and Snowplow. If these are from past Crash games, I'm not sure.
Wheels for Season 6 are codenamed "Candles.
As for stickers, and a good bit of them are themed around holiday candy. There's;
Swirly Candy
Cupcake
Chocolate Pretzel
Candy Cane (great, now I want some Christmas candy)
King Jelly
Jelly People
Jelly Crown
Hasty (3rd mention in this datamine)
a portrait of Rilla Roo (2nd mention in this datamine)
Yaya Panda (2nd mention in this datamine)
Chick & Stew (2nd mention in this datamine)
Now earlier I mentioned that these datamines seemed to indicate that there would be more GP's in the year ahead.
Yep! They do, with January's codenamed "Dry Land". Can't exactly get much from this term or even what would for for the month of February.
Not only that, but every month after January, from February all the way up to May 2020 will have brand new GP's. Which translates to a whole year's support for the game, if true that is. But will Beenox have enough characters for that many GP's? Seeing as the majority of them are already in the game. Time will tell I guess.
So what do you guys think about this? Does this all make you excited for the Winter Festival GP & CTR's future in 2020? Be sure to let me know in the comments below!
And that's about all I got for now, so stay tuned for more video gaming news coming to you at the speed of sound. Don't forget to Like, Comment, Subscribe, Share or Follow for more videos & articles, as I've got more on the way. Until then you can catch me over at these places,
My YouTube Channel:
https://www.youtube.com/channel/UCK8rkBGwt6BvaV3HkQ2cxdg
My Backup YouTube Channel:
https://www.youtube.com/channel/UCU7Rf_HiHSpUFBDgZcM-XZg
Facebook:
https://www.facebook.com/BlueknightV2.0Channel/
Sonic Stadium:
https://board.sonicstadium.org/profile/43022-blueknight-v20/
Patreon:
https://www.patreon.com/Blueknightv2
Become a patron for as little as $1 per month can help this site and channel become a next level source for video gaming news
Twitter:
Reddit: