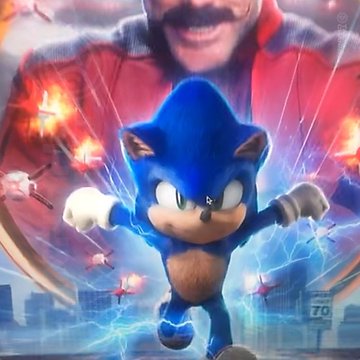 Well it would seem the blue speedster got the much needed design upgrade from the 1st trailer back in April. Of course, whether or not this is legitimate is yet to be determined. Which Tails Channel is working on finding out.
But if the last leak was anything to go by, a trailer could release tomorrow. Provided the pattern continues. Until we get confirmation, I'd just take this with a grain of salt despite how great this looks.
It looks official to me, but who am I to say? What do you guys think?
So what do you guys think about this? Be sure to let me know in the comments below!
And that's about all I got for now, so stay tuned for more video gaming news coming to you at the speed of sound. Don't forget to Like, Comment, Subscribe, Share or Follow for more videos & articles, as I've got more on the way. Until then you can catch me over at these places,
My YouTube Channel:
https://www.youtube.com/channel/UCK8rkBGwt6BvaV3HkQ2cxdg
My Backup YouTube Channel:
https://www.youtube.com/channel/UCU7Rf_HiHSpUFBDgZcM-XZg
Facebook:
https://www.facebook.com/BlueknightV2.0Channel/
Sonic Stadium:
https://board.sonicstadium.org/profile/43022-blueknight-v20/
Patreon:
https://www.patreon.com/Blueknightv2
Become a patron for as little as $1 per month can help this site and channel become a next level source for video gaming news
Twitter:
Reddit: