*Article has been updated with the above video going over all the details we learned.
Well here we go! The Spooky GP, Nina's Nightmare for CTR:NF just got it's intro trailer! With it comes the reveal of Nina Cortex (who speaks like in CTTR & Titans, Not mute like in Twinsanity) Komodo Moe & Nitros Brio!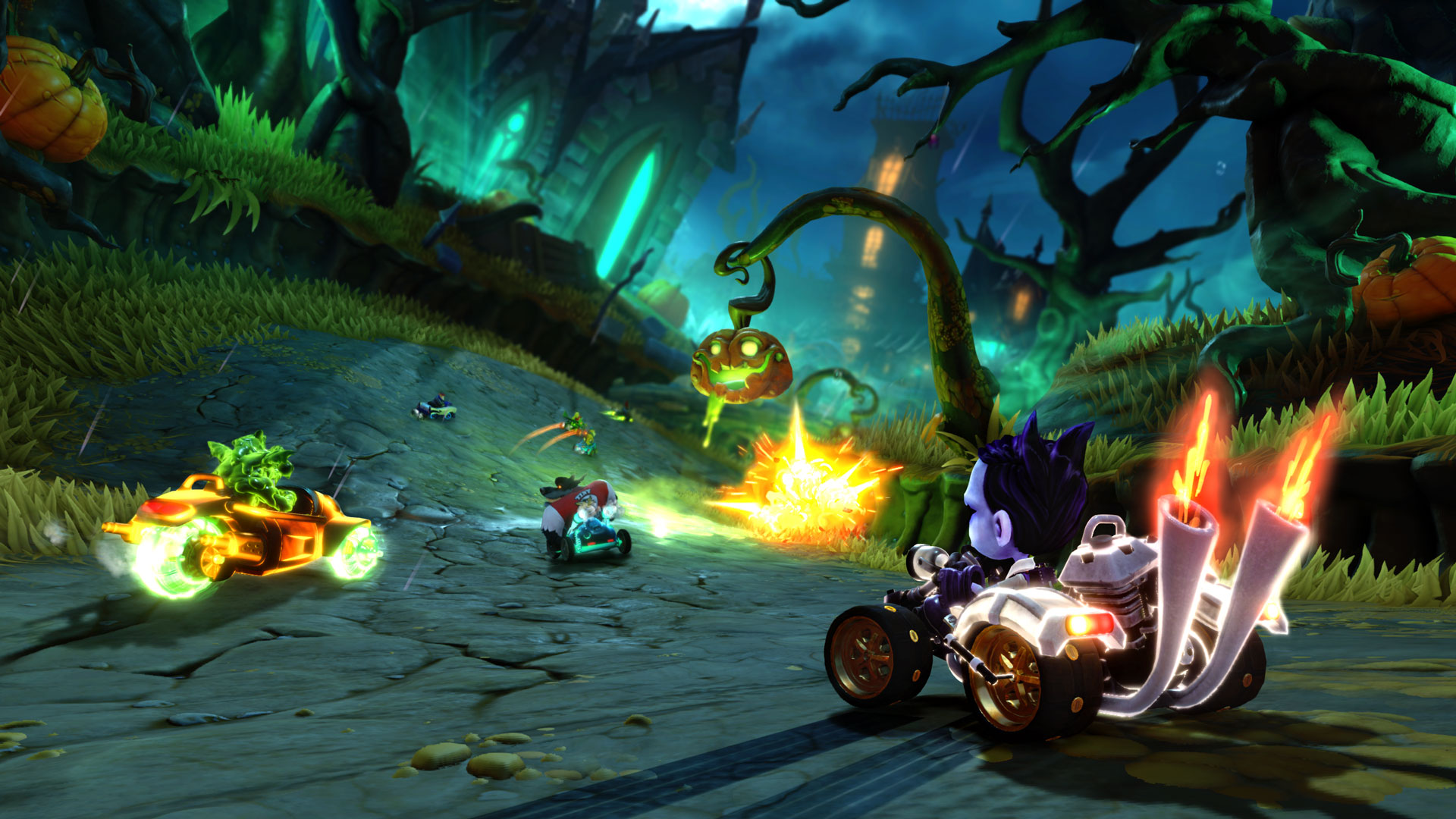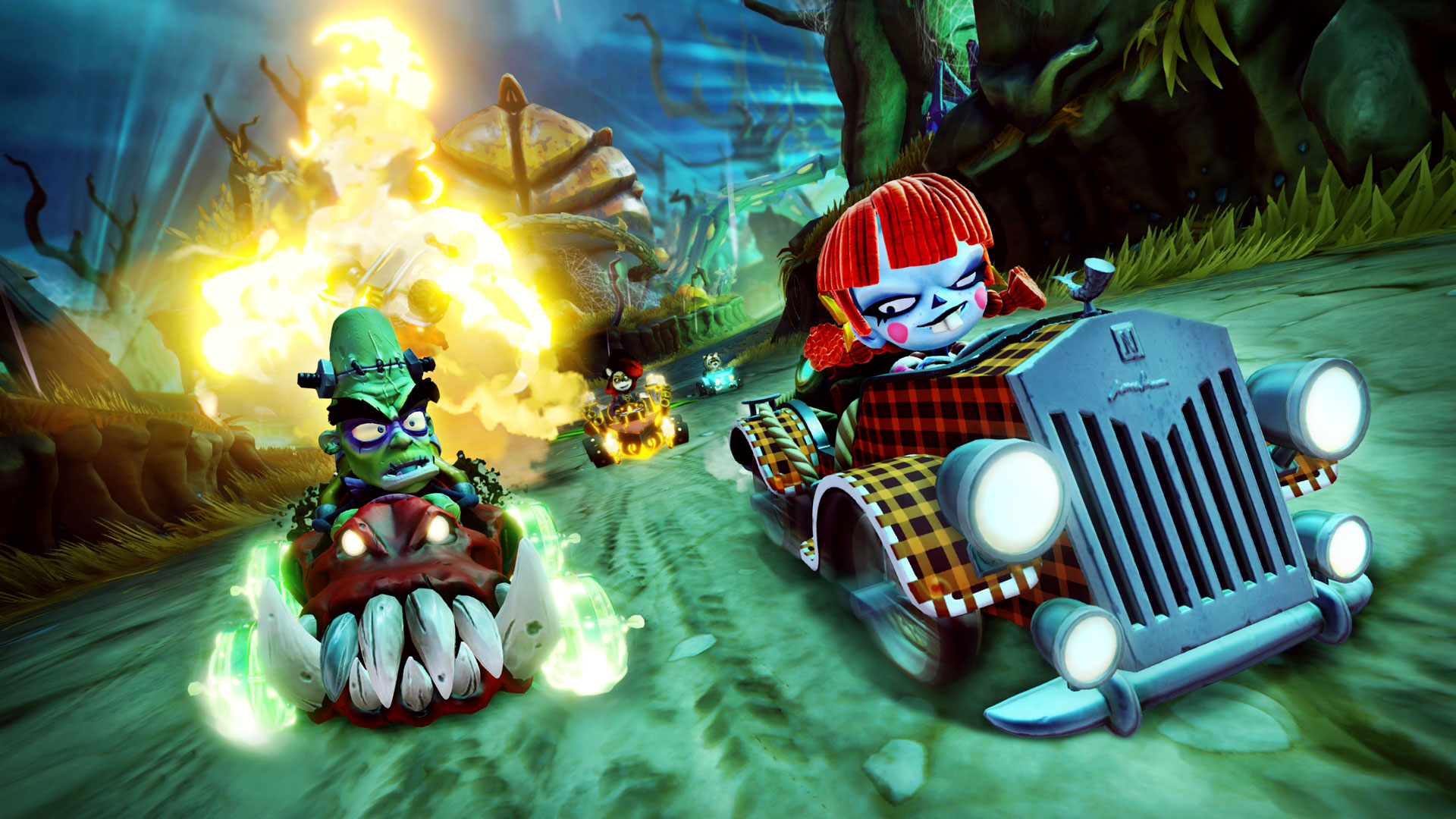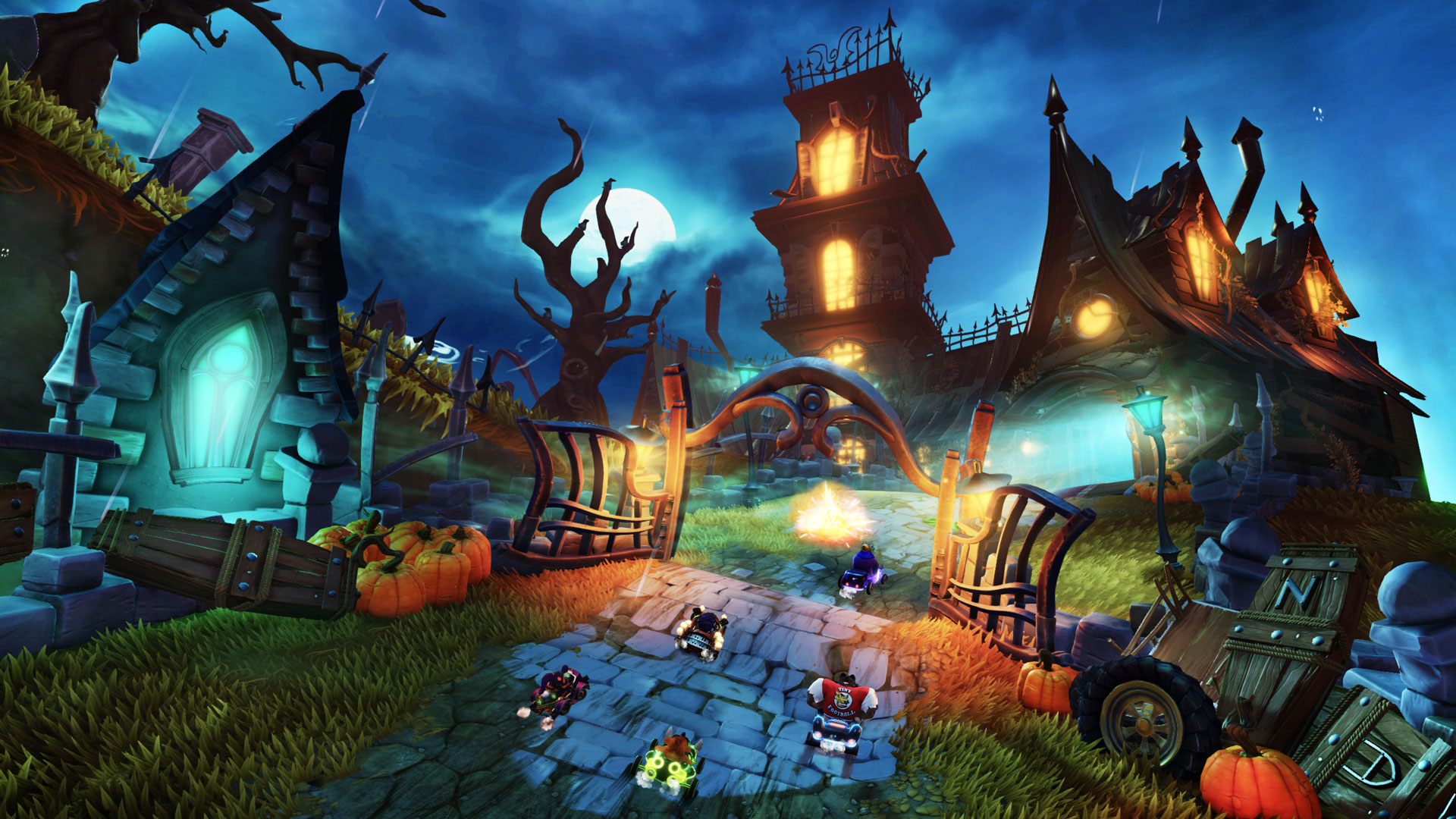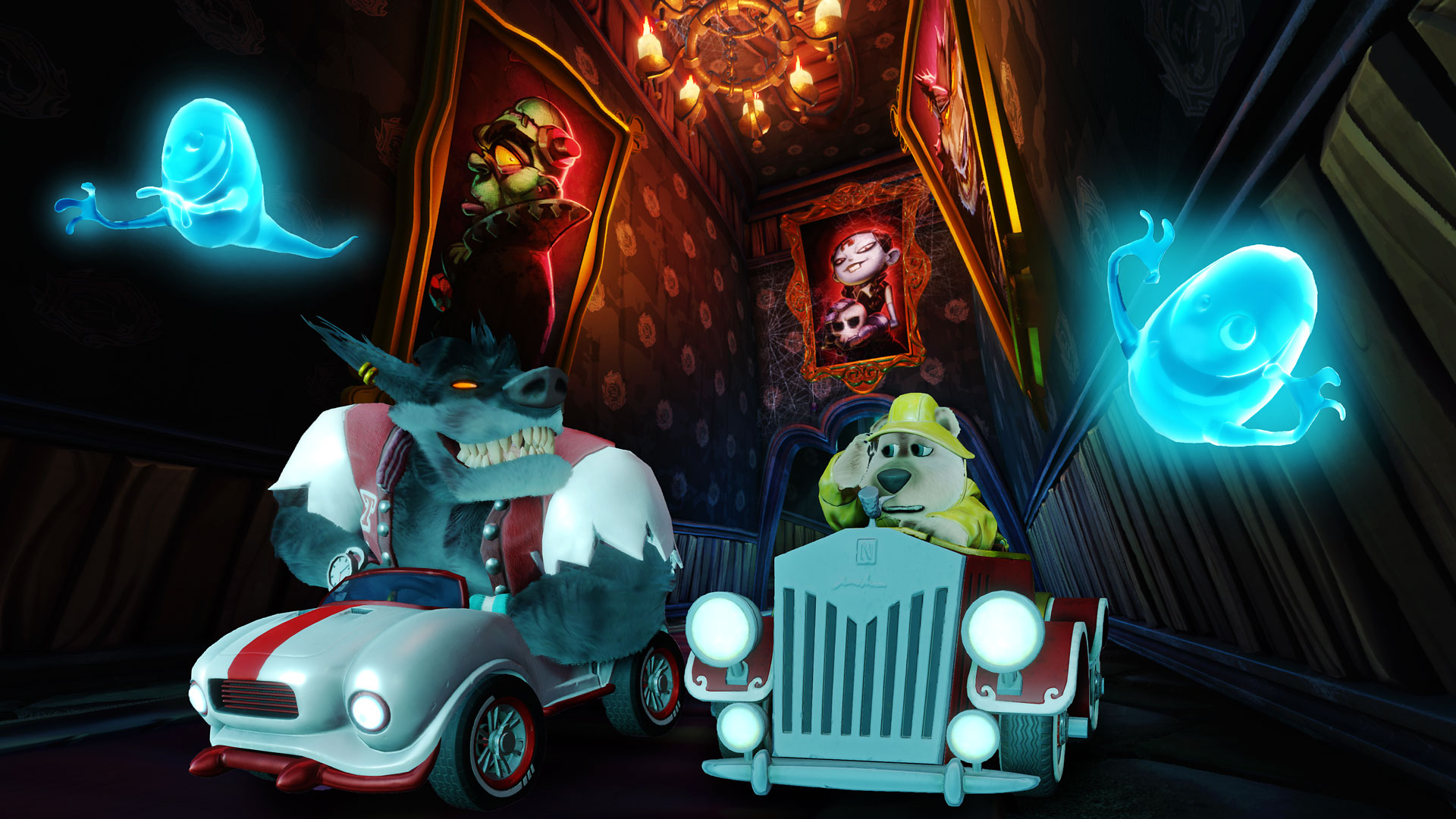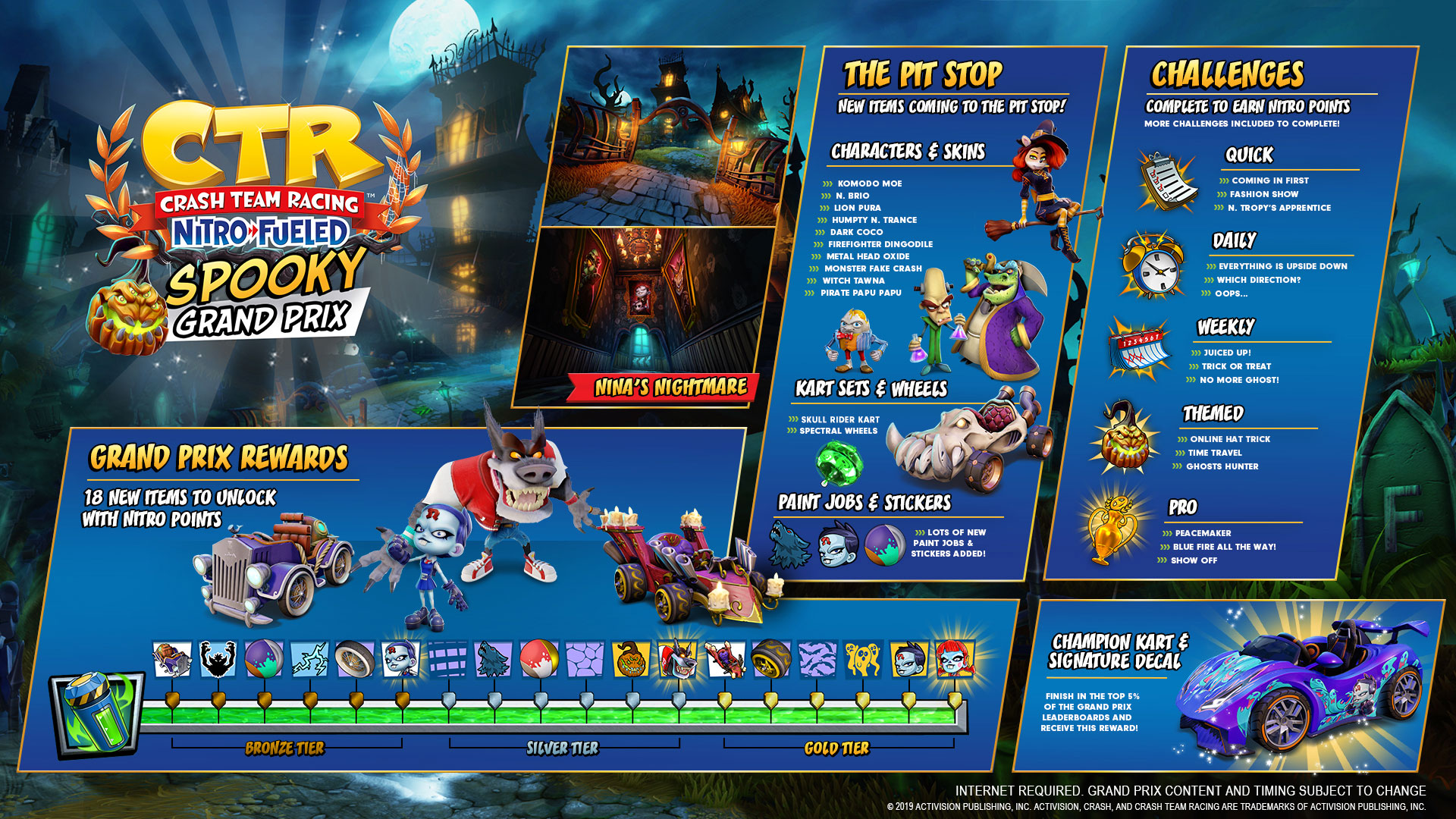 Many more details & screenshots were shared on Activision's blog. Which I'll discuss in a video soon.
https://blog.activision.com/crash-bandicoot/2019-10/Spooky-Grand-Prix-has-come-to-Crash-Team-Racing-Nitro-Fueled
The GP will begin this Friday at 7AM PDT & about 10AM EST.
So what do you guys think about this? Be sure to let me know in the comments below!
And that's about all I got for now, so stay tuned for more video gaming news coming to you at the speed of sound. Don't forget to Like, Comment, Subscribe, Share or Follow for more videos & articles, as I've got more on the way. Until then you can catch me over at these places,
My YouTube Channel:
https://www.youtube.com/channel/UCK8rkBGwt6BvaV3HkQ2cxdg
My Backup YouTube Channel:
https://www.youtube.com/channel/UCU7Rf_HiHSpUFBDgZcM-XZg
Facebook:
https://www.facebook.com/BlueknightV2.0Channel/
Sonic Stadium:
https://board.sonicstadium.org/profile/43022-blueknight-v20/
Patreon:
https://www.patreon.com/Blueknightv2
Become a patron for as little as $1 per month can help this site and channel become a next level source for video gaming news
Twitter:
Reddit: