Well I did some digging around the ITunes page for the upcoming Scooby-Doo! Return To Zombie Island film. And I found a couple of interesting things.
The 1st of which was a piece of music, which I'm assuming is from the main menu. Just my guess. But the track itself sounds sort of familiar, but I can't figure out how. And I apologize for the audio quality as it's the best I can get.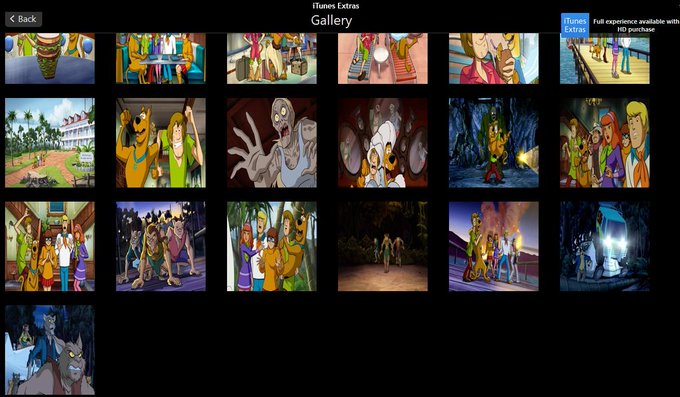 The 2nd thing I found was some more new screenshots. I couldn't get them in full screen for some reason. In them we can see new looks at the film's cat people and what appears to be the same mansion from the 1st film.
Last thing I should note is that clip that we got recently is strangely not on the ITunes page. Even though that was said to be the source. Now it could've been removed since it's posting.
Scooby-Doo! Return To Zombie Island arrives on Digital September 3rd & on DVD/Blu-Ray October 1st.
So what do you guys think about all this? Be sure to let me know in the comments below!
And that's about all I got for now, so stay tuned for more video gaming news coming to you at the speed of sound. Don't forget to Like, Comment, Subscribe, Share or Follow for more videos & articles, as I've got more on the way. Until then you can catch me over at these places,
YouTube Channel:
https://www.youtube.com/channel/UCK8rkBGwt6BvaV3HkQ2cxdg
Backup YouTube Channel:
https://www.youtube.com/channel/UCU7Rf_HiHSpUFBDgZcM-XZg
Facebook:
https://www.facebook.com/BlueknightV2.0Channel/
Sonic Stadium:
https://board.sonicstadium.org/profile/43022-blueknight-v20/
Patreon:
https://www.patreon.com/Blueknightv2
Become a patron for as little as $1 per month can help this site and channel become a next level source for video gaming news
Twitter:
Reddit: