So PAX East 2019 will start in less than 2-weeks and with it new game reveals, demos, etc. And here are what I think will appear at this years event.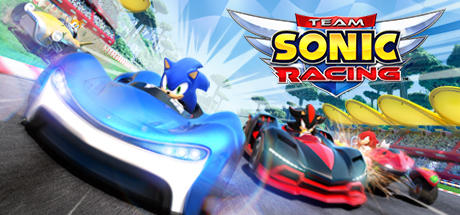 Team Sonic Racing:
Even though Team Sonic Racing will be at SXSW's Sonic Panel tomorrow, it's likely that the game could be at PAX East as well.
Spyro Reignited Trilogy:
Now a patch just released for the trilogy which fixes bugs & glitches. It also adds subtitles and motion blur toggle. Now I bring this patch up because Spyro could be at PAX East with the Nintendo Switch & PC port reveals. Also Spyro getting announced for CTR:NF is also possible.
CTR:NF:
If Spyro is at PAX then Crash will be as well. Can't have orange without purple. I'm expecting new track & character reveals, even a demo could be possible.
Sly Cooper:
I'm expecting something Sly Cooper related at PAX East. Whether that's TV Show related or game related. Again I'm going with the Spyro reveal from last years PAX East as the primary example. Even though last time I got it wrong, because that was PAX South Not East. If nothing for the show at PAX, then maybe something during the last 2-days of the ongoing SXSW event which ends tomorrow.
Ratchet & Clank:
I know it doesn't seem likely yet since Insomniac Games just finished up working on Spider-Man a few months back. But we've had a few hints that a new game is being made. Like confirmation the next game will be a cross between Ratchet & Clank Future: A Crack In Time and the PS4 Re-Imagining. Plus Insomniac hinting at their plans for the series beyond 2018 in their recent art book for R&C. And also the Ratchet mascot suit at PS Fiesta Bowl with Sly's & Crash's.
So I'd say it's coming. How soon though? That's still yet to be seen. Probably in the next year or so, maybe.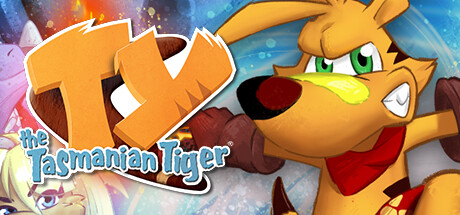 Ty The Tasmanian Tiger:
The final game in this discussion. As many of you know, Krome Studios ported the original 3-Ty games onto PC via Steam. And that their bringing the Trilogy to modern consoles (PS4, Xbox One & Switch) and then a new game afterward. Now when this trilogy will release I'm not sure, so we'll have to wait and see on this one.
Anyways, What do you guys think about all this? Be sure to let me know what you think in the comments below.
That's about all I got for now, so stay tuned for more video gaming news coming to you at the speed of sound. Don't forget to Like, Comment, Subscribe, Share or Follow for more videos & articles, as I've got more on the way. Until then you can catch me over at these places,
YouTube Channel:
https://www.youtube.com/channel/UCK8rkBGwt6BvaV3HkQ2cxdg
Backup YouTube Channel:
https://www.youtube.com/channel/UCU7Rf_HiHSpUFBDgZcM-XZg
Facebook:
https://www.facebook.com/BlueknightV2.0Channel/
Sonic Stadium:
https://board.sonicstadium.org/profile/43022-blueknight-v20/
Patreon:
https://www.patreon.com/Blueknightv2
Become a patron for as little as $1 per month can help this site and channel become a next level source for video gaming news
Twitter:
Reddit: