Alright everyone, now that the Spyro and Sonic SDCC Panels are over-with, it's now time to review what we seen during both panels.
First up is the Sonic Panel, now there wasn't very many announcements outside of the IDW comics. We got Whisper the Wolf announced for the comics. A tiny bit of gameplay featuring Big the Cat in Cool Edge from Sonic Unleashed. However we did get some Team Sonic Racing news. Team Sonic Racing will get a prequel comic by IDW, now I'm assuming this will tie into Team Sonic Racing's Story Mode. In addition to this, there will be a new character in the games Adventure mode. Whether or not this will be the mystery character seen on the games cover art remains to be seen. That's pretty much all that was announced at the panel. No Sonic Movie news or Sonic Boom Season 3 announcement.
Now onto the Spyro panel, which was a lot bigger in terms of announcements. One of the most requested things fans have been wanting in the trilogy, was the ability to toggle the games music between the originals and the remasters. Well that's exactly what happened as Toys For Bob is listening to fans. The other big announcement was that Stewart Copeland is sort of returning for the trilogy.
The above video is a teaser for Copeland's new theme for the Spyro Reignited Trilogy called "Tiger Train". This is his first time since 2002, he's done any music for the Spyro series after Enter The Dragonfly. Now outside of music we got screenshots and gameplay from a number of levels.
Now before the panel actually began yesterday, earlier that day the official Spyro The Dragon website in the UK, as well as other site versions. Included the options Nintendo Switch and PC on the Pre-order list. I manged to get a screenshot of it before they edited the site. This has been the 2nd slip up on a Switch release since the Trilogy's announce day, the first being the Nintendo UK listing before the announcement.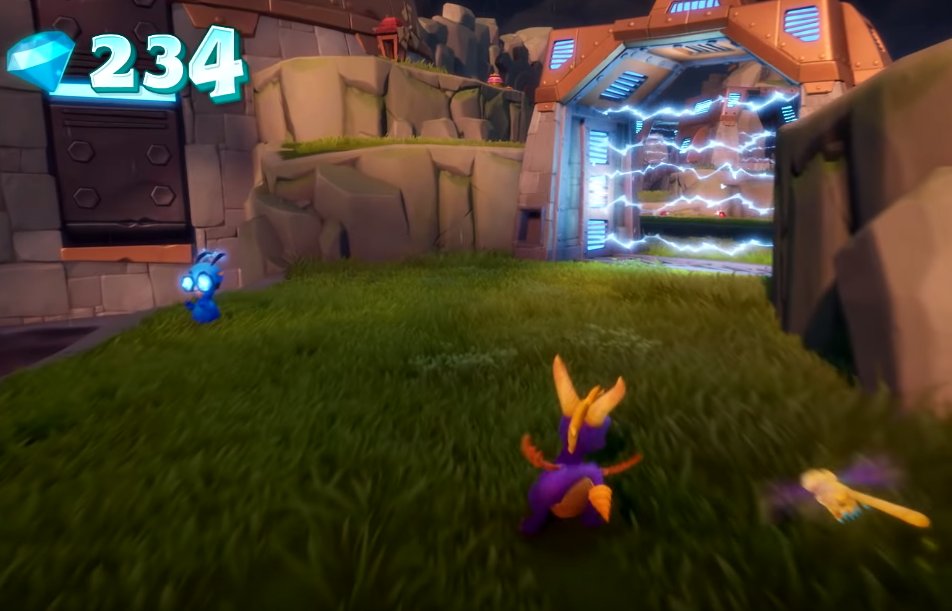 The levels that were shown are all from Spyro 2: Ripto's Rage, the 2nd game in the trilogy. They include; Hurricos, Zephyr, Sunny Beach, Idol Springs, Skelos Badlands, Breeze Harbour, Colossus and Glimmer. As well as Nestor from the first Spyro game in the trilogy. (I updated the article to include the full panel)
So what do you guys think about all this? Let me know what you guys think in the comments below.
That's about all I got for now, so stay tuned for more video gaming news coming to you at the speed of sound. Don't forget to Like, Comment, Subscribe, Share or Follow for more videos and articles, as I've got more on the way. Until then you can catch me over at these places
YouTube Channel:
https://www.youtube.com/channel/UCK8rkBGwt6BvaV3HkQ2cxdg
Sonic Stadium:
https://board.sonicstadium.org/profile/43022-blue-knightbluestreak/
Patreon:
https://www.patreon.com/Blueknightv2
Become a patron for as little as $1 per month can help this site and channel become a next level source for video gaming news
Twitter: