We'll everyone, it hasn't even been 24-hours yet and we get more gameplay from Spyro 2: Ripto's Rage. The source for this Collossus gameplay comes from IGN. Anyways I think it looks amazing and the part where it looks to be a tough battle with a yeti, only to end as quickly as it began. With the yeti getting crushed, that was hilarious. Also we get to hear some of the voice acting from this game in the trilogy including Zoe and the characters native to the Colossus level.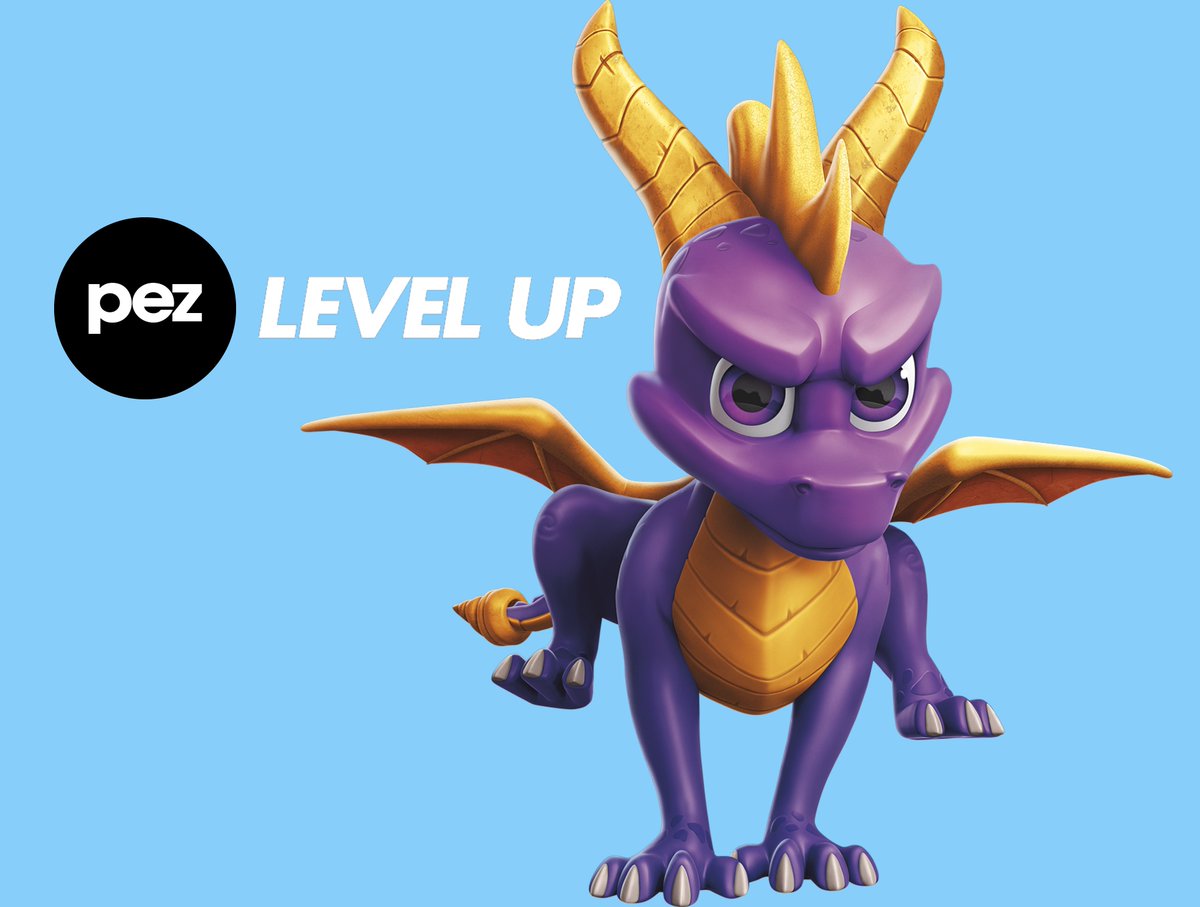 Now before I move onto the matter of whether or not Stewart Copeland will be returning to compose the trilogy. I want to focus on what PEZ is going to be doing with Spyro in the coming weeks. Now the image above, as well as Tweets by PEZ, indicate that they will be showing exclusive gameplay footage in the coming weeks. Possibly including Year of the Dragon as indicated by the above image.
Now after the official Spyro Twitter account posted the above image, fans have been speculating that original Spyro trilogy composer, Stewart Copeland would return to compose for the Reignited Trilogy. The Tweet also had the SDCC 2018 hashtag, meaning we'll see something at the Spyro Panel tomorrow. This is something some fans were disappointed with was how the music was being handled and going for a dynamic theme. Now I have no problems with how the music is done and I actually like the idea of a dynamic soundtrack as opposed to the same music wherever you are.
Also we got this image from EBGames Australia which shows some collectible cards featuring Hunter and Dr. Shemp.
So what do you guys think about all this? Do you think we'll see Spyro Year of the Dragon soon? Will Stewart Copeland return? Let me know what you guys think in the comments below.
That's about all I got for now, so stay tuned for more video gaming news coming to you at the speed of sound. Don't forget to Like, Comment, Subscribe, Share or Follow for more videos and articles, as I've got more on the way. Until then you can catch me over at these places
YouTube Channel:
https://www.youtube.com/channel/UCK8rkBGwt6BvaV3HkQ2cxdg
Sonic Stadium:
https://board.sonicstadium.org/profile/43022-blue-knightbluestreak/
Patreon:
https://www.patreon.com/Blueknightv2
Become a patron for as little as $1 per month can help this site and channel become a next level source for video gaming news
Twitter: