Well, it seems that after the supposed Spyro announcement during last weeks  Activision's Twitch stream turned out to be a non Spyro announcement. I mean the stream was about Crash, why wasn't Spyro announced, instead they announced new CoD DLC. They originally said that the announcement wasn't CoD related, now there is a lot of confusion and disappointment right now in the Spyro (as well as Crash) fan base. Like this video by YouTuber VTNVIVI for example.
So enough of about that, onto the newest set of Spyro teasers, I say teasers instead of rumors is because now more actual (official) evidence is starting to come in. So, I'll start with the scaly, purple egg sent to IGN by "Falcon McBob", which if everyone has been keeping up with the Spyro trilogy rumors, you would now it's the code name of the recently claimed and protected Twitter account (By Activision) with the handle @SpyroTheDragon.
The return address is for Activision Blizzard, plus the message says "Something is about to hatch". Then, Playstation France posted shortly before IGN posted about the purple egg, a Tweet featuring Spyro and easter eggs. No this is not a late April 1st joke, this is all legit, all this evidence started surfacing today April 2nd. So a Spyro Trilogy announcement is near, possibly at PAX East 2018 in about a week or at E3 2018 in June.  Might have to scratch that about E3, because I just found out that there was a second purple egg with the same message and sender, posted on Instagram by the user Playerdotone.
Again from "Falcon McBob" and I can almost say, without a doubt, that the return address is Activision's. It seems now Vicarious Visions is now taking to Twitter featuring Spyro and Easter eggs. The Spyro The Dragon website has now been updated and what's this, a third egg?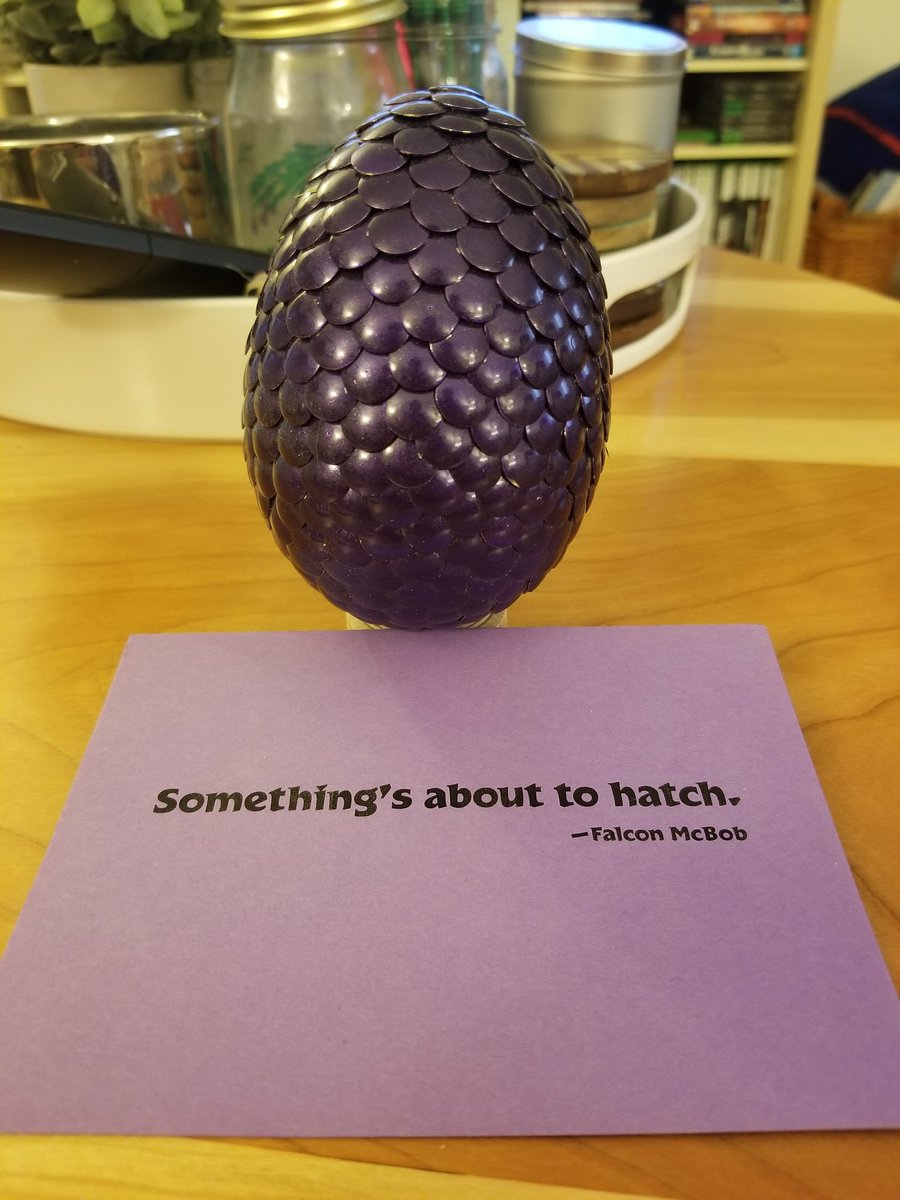 I couldn't post the Tweet here for some reason and the teasers don't stop there, because it now seems as of today the Official Crash Bandicoot Twitter account has started following the Falcon McBob Twitter Account. Also Falcon McBob is following the official Crash Bandicoot Twitter account, this alone basically confirms it's happening. Vicarious Visions had their Tweet that featured Spyro and Easter eggs, but with all this evidence piling up since the start of yesterday, there is no doubt it'll be announced at PAX East 2018 in about a week or so. As I am writing this two more eggs have been discovered.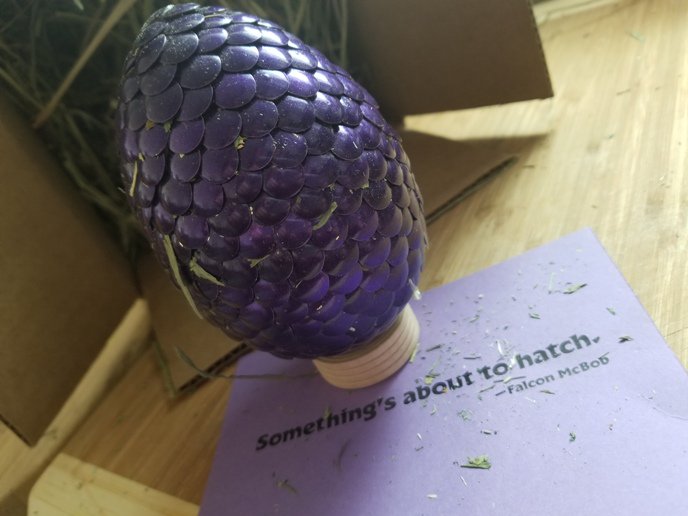 The above one is from Paste Games over on Twitter, the one below is from Forbes.
Now a few sources over on Twitter, including VTNVIVI, say that there are possibly twelve, that's just going by either PS France's or Vicarious Vision's teaser Tweets. I was about ready to switch over to the new Spider-Man PS4 news before I seen these new eggs appear. That's it for now for Spyro egg teasers, but if more show up I'll be sure to post it here.
The video above is from Game Informer about their extensive coverage their going to have surrounding Insomniac Games' newest game, Spider-Man. Insomniac Games has stated on their Twitter account, that the games release date will be announced tomorrow. According to the countdown time given in the Tweet, my guess around 11:00AM tomorrow. No other Spider-Man game has been able to topple Spider-Man 2 back during the PS2 era. This game also features fluidity in gameplay, gadgets, lots of other things that I don't even know of, because I haven't really been keeping up with it since we never got a release date, that changes tomorrow. So we'll see what the release date will be tomorrow and after the game releases, we could see what next up Insomniac Games' sleeves, new Ratchet & Clank perhaps?
Jurassic World Evolution releases on June 12th and is set to up to become one of the most anticipated Jurassic Park/World games ever made. Recently released demo gameplay, gives us our first look into how the game works, which plays similar to Zoo Tycoon (2013 game and sequel) as both Jurassic and Zoo Tycoon were made by the same developers. Also on the note of Jurassic World, Jurassic World 3 will be directed by Colin Trevorrow, who directed the first Jurassic World.
There are now a total of seven purple eggs that were sent, not just to gaming journalists but now big gaming channels on YouTube. Now according to VTNVIVI over on YouTube, that Activision bought sixteen of these purple eggs from a seller on Etsy. My guess it's to get hype built up for PAX East, but E3 is our best chance at seeing the Spyro Trilogy remaster announcement.
I'll be back tomorrow with a new post for more Spyro egg reports and the Spider-Man PS4 release dates, so be sure to check back for more Sonic and other media news at the speed of sound. Remember to like, comment or follow, and the YouTube Channel, BlueKnight V2.0. More videos will be posted soon, just a little behind schedule.Don't forget to Like, Comment, Subscribe, Share or Follow for more videos and articles, as I've got more on the way. Until then you can catch me over at these places,
YouTube Channel:
https://www.youtube.com/channel/UCK8rkBGwt6BvaV3HkQ2cxdg
Sonic Stadium:
https://board.sonicstadium.org/profile/43022-blue-knightbluestreak/
Patreon:
https://www.patreon.com/Blueknightv2
Become a patron for as little as $1 per month can help this site and channel become a next level source for video gaming news
Twitter: